INTRODUCTION
REVERSO, TIMELESS STORY SINCE 1931
In 1931, Jaeger-LeCoultre launched a timepiece that was destined to become a classic of 20th-century design: the Reverso. The Reverso continues to epitomise the spirit of modernity that inspired its creation. The Reverso Discovery Workshop explores the origins of the Reverso case – from its Art Deco lines to its ingenious swivelling mechanism – then traces its evolution through the decades, as a canvas for artistic expression and a home to high-watchmaking complications.
EXPERIENCE
DIVE INTO THE REVERSO STORY
Participants will deep dive into the Reverso archives and go hands-on with a variety of models.
1.STORY OF AN ICON
Discover the inside story of a true icon of watchmaking, from its historic origins to today's current models. And explore how the Art Deco style of the watch, as well as the technical ingenuity of its unique swivelling case, were born naturally from the social and cultural milieu of 1930, when the idea was first conceived.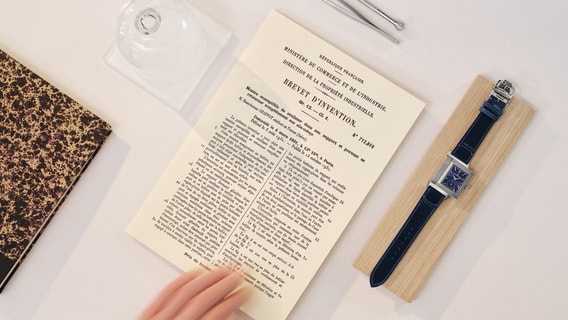 2.FROM THEORY TO PRACTICE
Guided by an expert, follow the steps to assemble the case of a Reverso with no less than 50 components. A task normally entrusted exclusively to the artisans of the Manufacture Jaeger-LeCoultre.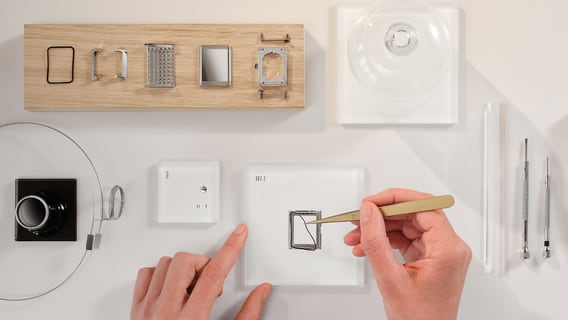 3.MORE THAN 90 YEARS OF INNOVATION
The workshop will trace the evolution of the Reverso through the decades, not only as a canvas for personalisation and artistic expression, but also as a home to high-watchmaking complications and further technical innovations.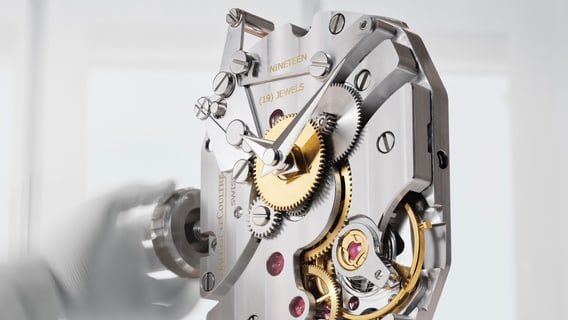 4.MANUFACTURE VISIT
Participants will have the opportunity to deepen their knowledge by complementing their Discovery Workshop with a guided tour of the Manufacture focusing on the same theme – an exceptional opportunity to see in detail a fully integrated watch Manufacture.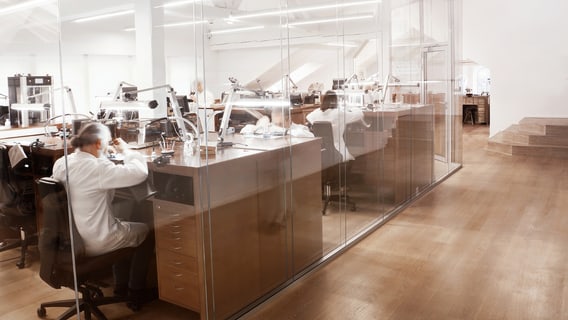 INFORMATION
THE REVERSO DISCOVERY WORKSHOP AND MANUFACTURE VISIT
Duration

5 hours

Price

300 CHF incl. VAT

Participants

8

Languages

French / English

Countries

Switzerland

Level

Novice

Location

Manufacture Jaeger-LeCoultre

Address

Rue de la Golisse 8, 1347 Le Sentier
THE WORKSHOPS
DISCOVER OUR EXPERIENCES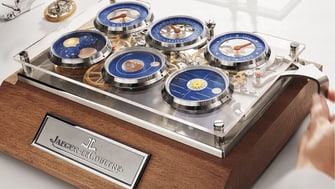 THE STELLAR ODYSSEY DISCOVERY WORKSHOP AND MANUFACTURE VISIT
Discover more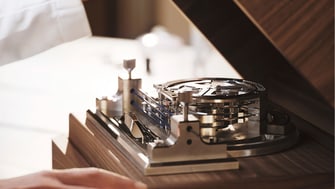 EXPERIENCES
DISCOVER WATCHMAKING LIKE NEVER BEFORE
Whether you are a novice or a connoisseur, discover the wonderful world of watchmaking, in the heart of the Jaeger-LeCoultre Manufacture.