Overview
BROUGHT TO LIFE BY METIERS RARES
Two new expressions for Reverso One Precious Flowers, in the colours blue and sea green, unite the codes of fine watchmaking, artistic crafts and High Jewellery to bring fresh colour, sophistication and glamour to the collection. The creation of these exquisite timepieces has brought together multiple artistic crafts – enamelling, engraving and gem-setting work – in a remarkable collaboration between highly skilled artisans who are at the peak of their powers.
DESIGN
THE STORY OF CRAFTSMANSHIP
As a canvas for artistic expression, the double-sided case of the Reverso is unique in watchmaking – an opportunity for the artisans of Jaeger-LeCoultre's Métiers Rares® workshop to unleash their skills in the art of decoration.
BLUE ARUMS, A SYMBOL OF ADMIRATION AND APPRECIATION
With a light blue lacquered background providing dramatic contrast, the blooms are enamelled in graduated shades of blue, while the foliage is fully set with diamonds. The winding crown is adorned with a reverse-set diamond, and grain-set diamonds embellish the entire case, wrapping seamlessly from front to back.
SEA GREEN ARUMS, A SYMBOL OF CHARM AND PASSION
A fully diamond-set model in sea green features flowers and leaves that are enamelled, and the entire background is snow-set with diamonds – an exacting technique that requires approximately one hour to set just five or six stones. Altogether, the gem-setting on this piece requires a total of 95 hours. The floral design wraps seamlessly around the case-sides, from the back to the bezel, involving curves and angles that add a high degree of complexity to the artisans' work.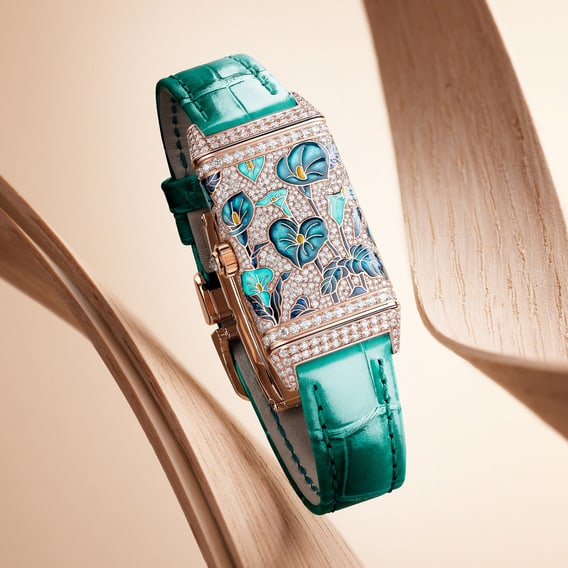 Savoir-faire
TRULY PRECIOUS
To be made in an edition of just 10 pieces of each model, every one of these miniature works of art is subtly different – their fine detailing and nuanced colour palettes the product of each artisan's particular gestures, expressing their passion and personality, as well as their remarkable skill.
DERIVED FROM ART NOUVEAU
Inspired by the decorative jewels worn in the 1920s, Jaeger-LeCoultre's artistic team has created two new exceptional models that celebrate the poetry of flowers in pink gold, each showcasing Métiers Rares® in different combinations.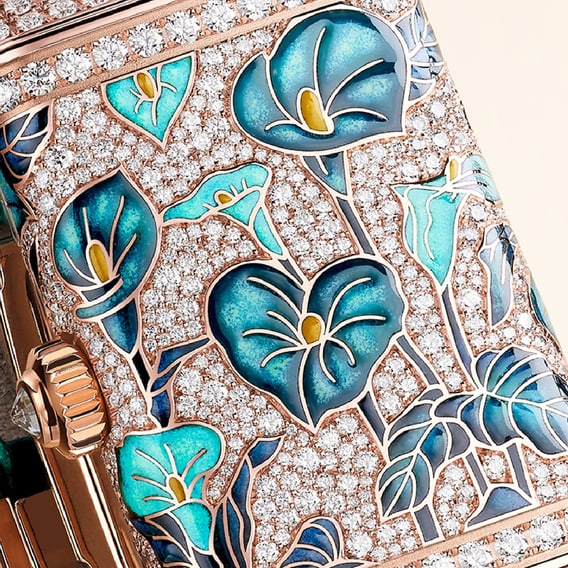 A BALANCE BETWEEN STYLE AND FINE WATCHMAKING
Given the Grande Maison's mastery of technical watchmaking, there has been no compromise on the movement as the Reverso One Precious Flowers are brought to life by the hand-wound Jaeger-LeCoultre Calibre 846, a shaped movement developed especially for the Reverso.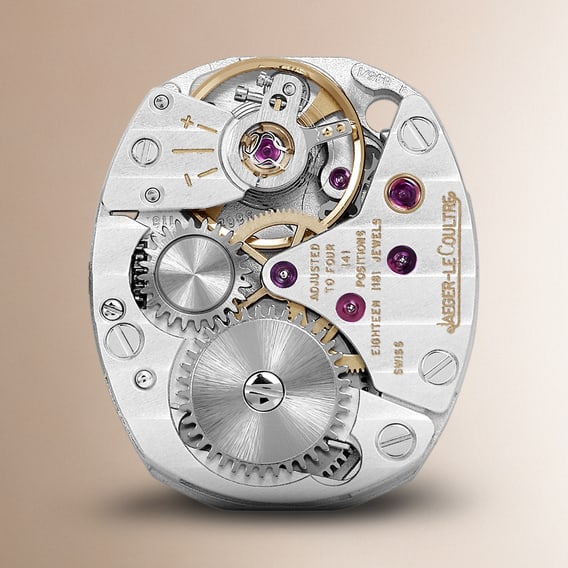 What's next
The story continues