Overview
Feminine grace
The very first wristwatches were worn by women and Jaeger‑LeCoultre, the watchmaker of watchmakers, was one of the first to use its savoir-faire to create exceptionally small calibres to be worn on the wrist. This avant-garde approach continues to this day. The Rendez-Vous collection was launched in 2012 and features watches full of mystery, graceful vision and sublime style.
The collection's treasures include an automatic movement with a sapphire case back revealing the watch's technical complexity; delicately crafted finishing touches; a face with fine Guilloché or covered in mother-of-pearl and the constant shine of its precious stones. The Rendez-Vous is graceful from every angle.
Design
Invention meets creativity
The Rendez-Vous collection reflects the inspiration our master watchmakers take from the poise and power of women everywhere. The collection features an uncommonly beautiful design which serves as a creative canvas, one which is continually reimagined to naturally reflect a sense of radiant femininity.
A tribute to women
Encapsulating the expertise that the Maison has developed since its founding in 1833, the Rendez-Vous collection is designed to offer women a contemporary, elegant timepiece that brings together our exceptional watchmaking savoir-faire and outstanding jewellery design. It enshrines a radiant femininity that time cannot alter. At once contemporary and classic, it naturally establishes itself as a loyal daily companion.
Creative freedom
The Rendez-Vous collection, with its unique style vocabulary from an era featuring a pure, intense approach to design, defines our approach to elegance. Always set with diamonds whether it be on the bezel, the dial, the crown or the lugs, each Rendez-Vous watch features characteristic floral hour numerals and hands which are instantly recognisable. The guilloche motif, delicate mother-of-pearl, intense decorated colourful dial and diamonds give every watch in the collection an unmistakable class.
Fascinating celestial complications
The collection features some of our most striking celestial complications and exciting innovations inspired by the beauty of the skies above with a feminine interpretation. Associated to the star of the Rendez-Vous complication, both the moon Calibre 935 and the celestial map of the Calibre 809 take their inspiration from the cosmos, offering exceptional time keeping precision. The latest Calibre 734 features a shooting star complication, passing randomly through the dial - four to six times per hour.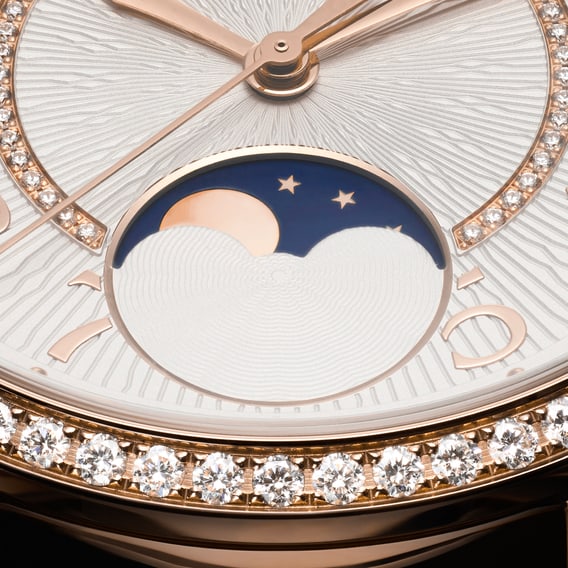 Heritage
A revolution worn on the wrist
The very first wristwatches were worn by women in the early 1900s and were only later adopted by men. Edmond Jaeger and Jacques-David LeCoultre quickly understood that the wristwatch would revolutionise the entire industry. They also understood how this revolution could change the entire approach to watchmaking. The drive to craft watches that were thinner, more complex and that featured elements of high jewellery and complications, was inspired by women. For women, a watch was not only to tell time, but it was an ornament, a jewel, to accompany them throughout day and night Our Rendez-Vous collection continues this proud tradition today.
Calibre
Horlogical spirit. Automatic heart.
Beneath the graceful figure of the Rendez-Vous beats an impeccably precise mechanical automatic movement with an oscillating weight which can be seen through the sapphire crystal case-back. The movement reveals remarkable finishes crafted in the finest High Watchmaking traditions and using exceptional materials for a natural sophistication. The collection represents the ideal harmony between aesthetics, functional mastery and technical innovation.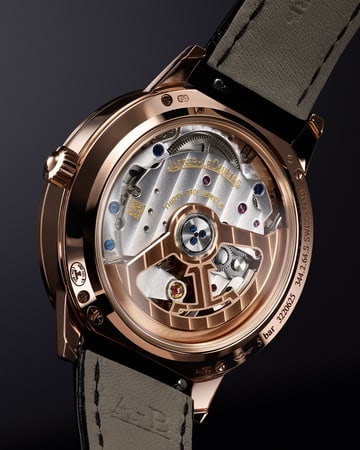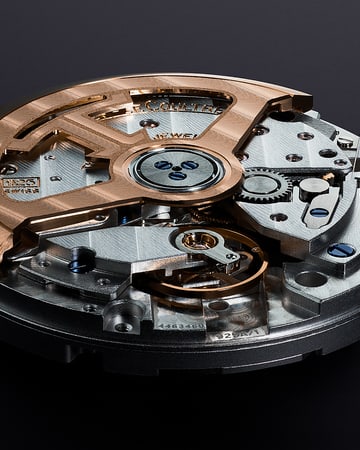 Made in our Manufacture
From its calibre to its case, every Jaeger‑LeCoultre watch is designed, manufactured and assembled under one roof, at our Manufacture in the Vallee de Joux. Our obsession with quality is renowned as every Jaeger‑LeCoultre watch undergoes strict "1,000 Hour Control" testing. This unique program provides internal certification tests that far exceed official chronometry tests.
It includes movement testing before and after casing and extends throughout assembly, according to conditions that match daily wear. A quality seal is engraved on the back of every watch once it meets our strict standards.
Customization
Customize your watch
Warranty and Care
Protect your watch
Newsletter
Sign up for Jaeger-LeCoultre emails to be the first to see inspiring content, news and exclusive offers.