Exhibition
ABOUT THE SOUND MAKER EXHIBITION
The exhibition leads visitors on the evolution of chiming timepieces, expressing a century and a half of accumulated expertise from the Maison's origins to the new models.​ At the heart of the exhibition an immersive 'Sound Sculpture,' a deeply engaging work by Swiss artist Zimoun.​ The exhibition will debut in New York from September 21st until October 5th at 70 – 74 Gansevoort Street.​ Explore the program offers: a standard tour and an exclusive Atelier d'Antoine workshop.​
ART INSTALLATION
SOUND SCULTURE BY THE ARTIST ZIMOUN
Swiss contemporary artist, Zimoun, employs simple raw materials and repurposed industrial components, including watch parts – and, in doing so, redefines traditional ideas of sculpture, movement and sound, drawing the audience into an almost transcendent world of sensory experience.
Zimoun's new installation creates a unique aural signature for Jaeger-LeCoultre, evoking the sounds of nature and of the Manufacture, as well as capturing the rippling of light on the surface of the lake seen from the watchmaking ateliers.
HERITAGE
THE SOUND MAKER
Discover the history of invention and innovation that made important foundations in watchmaking.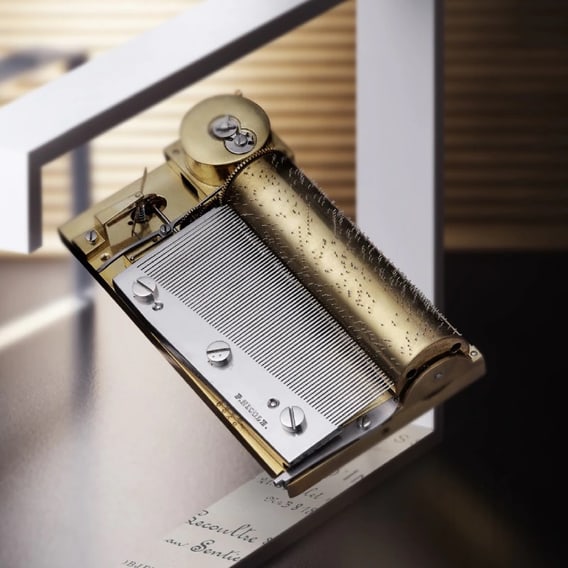 COMPLICATION
WESTMINSTER CHIME MINUTE REPEATER
The Master Grande Tradition Gyrotourbillon Westminster Perpétuel represents the epitome of horological creativity and ingenuity by bringing together a panoply of chiming innovations and improvements that were first debuted by Jaeger-LeCoultre. Featuring the fifth multi-axis tourbillon with a size reduction in the redesigned tourbillon component to create a more wearable watch and a Westminster carillon minute repeater that replicates the chime of the famed Big Ben clock tower in London, with a silence-reduction mechanism to optimise melody cadence.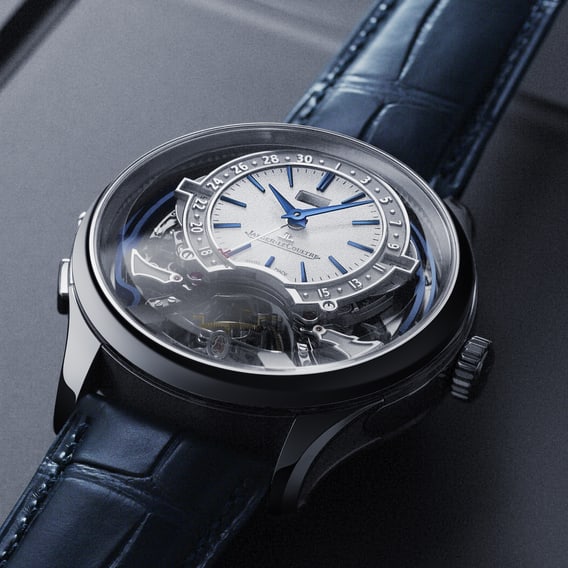 CELESTIAL MINUTE REPEATER
The Master Grande Tradition Calibre 945 harnesses more than a century and a half of accumulated expertise. This masterpiece of mechanical engineering incorporates two of the most romantic yet technically challenging complications in horology – a minute repeater and a celestial vault. The complex mechanism is further elevated by an orbital flying tourbillon.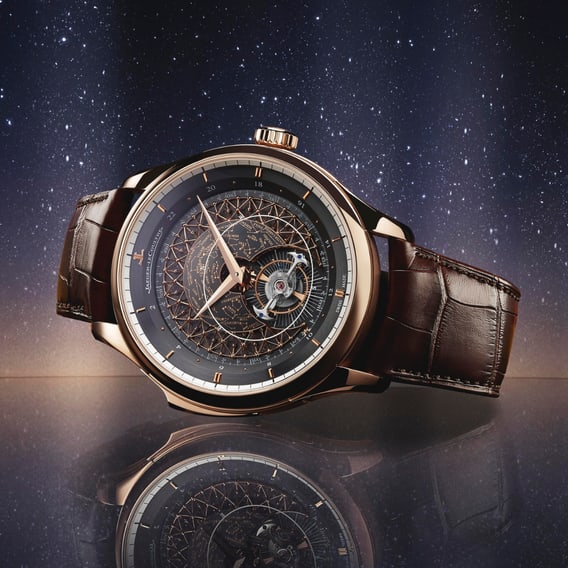 PAST EXHIBITIONS
DISCOVER PAST EXHIBITIONS
Discover the story of sound as you journey through the Sound Maker Exhibitions around the world.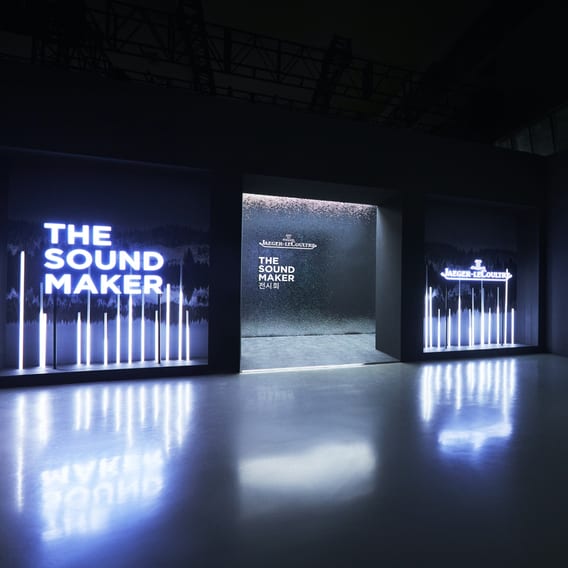 What's next
The story continues