Warranty requirements
In order to benefit from the international guarantee and/or the limited guarantee and/or the manufacturer's guarantee for Australia, Jaeger‑LeCoultre products must be purchased exclusively from authorized Jaeger‑LeCoultre retailers or from Jaeger‑LeCoultre Boutiques.
Maintenance and repair work must be entrusted to an authorized Jaeger‑LeCoultre retailer, either a Jaeger‑LeCoultre Boutique or authorized Jaeger‑LeCoultre service center. If these conditions are not met, the manufacturer's guarantee does not apply.
Jaeger‑LeCoultre places at your disposal the list of authorized Jaeger‑LeCoultre retailers all over the world.
The following international guarantee applies to Jaeger-LeCoultre products sold or presented for guarantee repairs in all countries, except the United States of America and Canada (for these two countries, see the limited guarantee) and Australia (for this country, refer to the guarantee for Australia).

WHAT THE INTERNATIONAL GUARANTEE COVERS AND FOR HOW LONG

Your Jaeger‑LeCoultre luxury watch is guaranteed against all manufacturing defects for two years from the date of purchase, subject to the following conditions. Any part found by our technical services to be defective as a result of a manufacturing defect will, at the sole discretion of Jaeger‑LeCoultre, be repaired or replaced free of charge.

The Jaeger‑LeCoultre international guarantee is valid only if the guarantee certificate enclosed with this booklet has been duly completed, dated, stamped and signed by the authorized Jaeger‑LeCoultre retailer or Jaeger‑LeCoultre Boutique who sold you your watch.

WHAT IS NOT COVERED UNDER THE INTERNATIONAL GUARANTEE

This Jaeger‑LeCoultre international guarantee does not cover defects resulting from accidents, mishandling or incorrect or abusive use (for example, knocks, dents, crushing, excessive temperatures, powerful magnetic fields), the use of or effect of using batteries other than those designated by Jaeger‑LeCoultre, unauthorized alteration or repair or the consequences of normal wear and aging of the watch, the strap or the glass, the loss of water resistance after two years from the date of purchase if your watch is water-resistant, or any defect resulting from contact with water if your watch is not water-resistant.

ABOUT WATER-RESISTANT WATCHES

Jaeger‑LeCoultre water-resistant watches may be identified by the symbol engraved on the back. Their water resistance is guaranteed for two years from the date of purchase, provided that the glass, the bezel, the back, the middle part and the crown have not been damaged. It is nevertheless essential to have the water resistance of your watch checked at least once every two years, and in any event, prior to any period of intensive use, either by an authorized Jaeger‑LeCoultre retailer or by a Jaeger‑LeCoultre Boutique or authorized Jaeger‑LeCoultre service center (for further information please see your user manual).

ABOUT QUARTZ WATCHES

For quartz watches, this guarantee does not cover battery life.

As a consumer, you may have legal rights under applicable national legislation governing the sale of consumer goods; those rights are not affected by this guarantee.

The following Limited Warranty applies to Jaeger-LeCoultre products sold or presented for warranty repairs in the United States of America and Canada only.

WHAT THE LIMITED WARRANTY COVERS AND FOR HOW LONG

Your Jaeger‑LeCoultre fine watch is guaranteed against all manufacturing defects for two years from the date of purchase, subject to the following conditions. Any part found by our technical services to be defective as a result of a manufacturing defect will, at the sole discretion of Jaeger‑LeCoultre, be repaired or replaced free of charge.

The Jaeger‑LeCoultre limited warranty is valid only if the guarantee certificate enclosed with this booklet has been duly completed, dated, stamped and signed by the authorized Jaeger‑LeCoultre retailer or the Jaeger‑LeCoultre Boutique who sold you your watch.

WHAT IS NOT COVERED UNDER THE LIMITED WARRANTY

This Jaeger‑LeCoultre limited warranty does not cover defects resulting from accidents, mishandling or incorrect or abusive use (for example, knocks, dents, crushing, excessive temperatures, powerful magnetic fields), the use of or effect of using batteries other than those designated by Jaeger‑LeCoultre, unauthorized alteration or repair or the consequences of normal wear and aging of the watch, the strap or the glass, the loss of water resistance after two years from the date of purchase if your watch is water-resistant, or any defect resulting from contact with water if your watch is not water-resistant.

ABOUT WATER-RESISTANT WATCHES

Jaeger‑LeCoultre water-resistant watches may be identified by the symbol {LOGO ETANCHEITE} engraved on the back. Their water resistance is guaranteed for two years from the date of purchase, provided that the glass, the bezel, the back, the middle part and the crown have not been damaged. It is nevertheless essential to have the water resistance of your watch checked at least once every two years, and in any event, prior to any period of intensive use, either by an authorized Jaeger‑LeCoultre retailer or by a Jaeger‑LeCoultre Boutique or authorized Jaeger‑LeCoultre service center (for further information please see your user manual).

ABOUT QUARTZ WATCHES

For quartz watches, this guarantee does not cover the battery life.

Except insofar as prohibited by applicable law, this limited warranty shall be the exclusive manufacturer warranty. Neither this limited warranty nor any other warranties, whether express or implied, including, but not limited to, any implied warranty of merchantability or of fitness for any particular purpose, shall extend beyond the period of two years from the date of purchase.

The liability of jaeger-lecoultre is limited solely and exclusively to repair or replacement under the terms and conditions stated herein. Jaeger-lecoultre shall not be liable, by virtue of this limited warranty or otherwise, for any loss or damage arising out of the use of or inability to use this watch nor for any incidental or consequential damages relating in any way to this watch.

Some states, provinces and territories do not allow limitations on how long an implied warranty lasts or the exclusion or limitation of incidental or consequential damages, so the above limitations or exclusions may not apply to you. This limited warranty grants you specific legal rights, in addition to which you may have other legal rights that vary from one country, state, province or territory to another.

This Guarantee for Australia applies to Jaeger‑LeCoultre products sold or presented for guarantee repairs in Australia only.

Mandatory Statutory Rights. Our goods come with guarantees that cannot be excluded under the Australian Consumer Law. You are entitled to a replacement or refund for a major failure and compensation for any other reasonably foreseeable loss or damage. You are also entitled to have the goods repaired or replaced, if goods fail to be of acceptable quality and the failure does not amount to a major failure.

This Jaeger‑LeCoultre Guarantee gives you additional rights and remedies under the Australian Consumer Law and any other laws in relation to the goods. Every Jaeger‑LeCoultre product is made and tested to meet the Jaeger‑LeCoultre quality standards. Nevertheless, should your Jaeger‑LeCoultre product prove defective, please contact the Jaeger‑LeCoultre retailer or Jaeger‑LeCoultre Boutique indicated on your guarantee certificate; only authorised Jaeger‑LeCoultre retailers or Jaeger‑LeCoultre Boutiques are entitled to provide a guarantee service as defined in this Jaeger‑LeCoultre Guarantee. In order to benefit from this guarantee, you will be required to present this Jaeger‑LeCoultre guarantee certificate duly completed, dated, stamped, and signed by an authorised Jaeger‑LeCoultre retailer or a Jaeger‑LeCoultre Boutique.

WHAT THE GUARANTEE FOR AUSTRALIA COVERS AND FOR HOW LONG

This Jaeger‑LeCoultre Guarantee covers defects of materials or workmanship of your Jaeger‑LeCoultre product. Subject to your Mandatory Statutory Rights under the Australian Consumer Law, Jaeger‑LeCoultre will remedy these identified defects free of charge for up to two (2) years from the date of purchase. Thereafter, Jaeger‑LeCoultre will repair any defective product or part subject to a service charge.

WHAT IS NOT COVERED UNDER THE GUARANTEE FOR AUSTRALIA

The Jaeger‑LeCoultre Guarantee does not cover defects and damage caused by accident, improper use (including knocks, dents, crushing, etc.), normal wear and tear, alteration, dismantling, repair by persons other than authorised Jaeger‑LeCoultre repair specialists, the use of components other than those recommended by Jaeger‑LeCoultre, watches with the serial number removed, the strap or glass altered, the loss of water resistance after two years after the date of purchase, if your watch is water-resistant, and any defect resulting from the contact with water, if your watch is not water-resistant.

ABOUT WATER-RESISTANT WATCHES

Jaeger‑LeCoultre water-resistant watches can be identified by the symbol and/or by "3, 5, 10, or 20 bar" (or another number depending on the model) engraved on the case-back. Their water resistance is guaranteed for two years from the date of purchase, provided that the glass, bezel, back, middle part, and crown have not been damaged. It is essential to have the water resistance checked by an authorised Jaeger‑LeCoultre retailer, a Jaeger‑LeCoultre Boutique, or an authorised Jaeger‑LeCoultre Service Centre at least every two years, and in any event, prior to any period of intensive use. Please refer to the operating instructions for further details.

ABOUT QUARTZ WATCHES

For quartz watches, this guarantee does not cover the battery life.

Subject to your Mandatory Statutory Rights under the Australian Consumer Law, if you make a claim under this Jaeger‑LeCoultre Guarantee (instead of your Mandatory Statutory Rights) you may be responsible for transportation costs, including but not limited to postage, insurance and packing materials.

In Australia, a claim under the Jaeger‑LeCoultre Guarantee may be sent to Richemont Australia Pty Ltd, provider of the guarantee service, at the address below or as specified above:

Richemont Australia Pty Ltd

PO Box 4780

Sydney, NSW 2001

Tel+1 800 71 0665

A Jaeger‑LeCoultre timepiece is a high-precision instrument that operates 24 hours a day. That works out to around 8,760 hours a year. It is therefore essential to have it serviced once every three years in order to guarantee its good working order and durability. If significant variations occur in the settings, it may be necessary to have the movement serviced.

It is also necessary to have the water resistance of the watch checked once every two years, or prior to any period during which it will be subjected to prolonged and/or regular immersion.

Maintenance and repair work must be entrusted to an authorized Jaeger‑LeCoultre retailer, or a Jaeger‑LeCoultre Boutique or authorized Jaeger‑LeCoultre service center. The list of our points of sale and service centers is available on our website.

Our authorized service centers are staffed by watchmakers trained at the Jaeger‑LeCoultre Manufacture, and have the workshops, tools and parts required for the repair and maintenance of Jaeger‑LeCoultre watches and clocks.

In certain cases, especially for operations requiring special tools and parts, the service centers will send your watch to the Jaeger‑LeCoultre Manufacture in Switzerland to have the necessary work carried out. This is for the good and long-term health of your timepiece.

The Jaeger‑LeCoultre Care Program (the "Jaeger‑LeCoultre Care Program") provides you with some benefits in relation to your Jaeger‑LeCoultre watch ( also covering your Jaeger‑LeCoultre Atmos clock) including amongst others bespoke information and the possibility to apply for an extension of the original Jaeger‑LeCoultre International Limited Warranty (the "Warranty Extension"). Each of your Jaeger‑LeCoultre watches (and where applicable your Jaeger‑LeCoultre Atmos clock) may benefit from the Warranty Extension where the original guarantee applies and where you make a corresponding application under the Jaeger‑LeCoultre Care Program.

In order to participate in the Jaeger‑LeCoultre Care Program which notably, includes the opportunity to apply for a Warranty Extension, you must follow the registration process on https://services.jaeger-lecoultre.com/en/home, and opt-in to allow Jaeger‑LeCoultre to use your personal information to receive communications from Jaeger‑LeCoultre about products or services, including marketing information, regardless of whether your application for a Warranty Extension is approved. We may send you marketing information using e-mail, text, telephone or post. We may also use your personal information to deliver personalized messages or advertising on social media or other digital platforms. For further information about how we use your personal information, please see our Privacy Policy. Where you consent to receive marketing information, you can opt-out of this at any time thereafter.

In case of successful application for a Warranty Extension under the Jaeger‑LeCoultre Care Program, your Jaeger‑LeCoultre watch (and where applicable your Jaeger‑LeCoultre Atmos clock) will benefit from an extension of the original Jaeger‑LeCoultre International Limited Warranty for a maximum of 6 years. Please note that the overall duration of the Jaeger‑LeCoultre International Limited Warranty cannot exceed 8 years for any reason whatsoever. The Warranty Extension applies to your Jaeger‑LeCoultre watch (and where applicable your Jaeger‑LeCoultre Atmos clock) and may be enjoyed by any subsequent purchaser or gift recipient of the watch (or Jaeger‑LeCoultre Atmos clock). You may check at any time the expiry date of the Jaeger‑LeCoultre International Limited Warranty, as extended and applicable to your Jaeger‑LeCoultre watch (and where applicable your Jaeger‑LeCoultre Atmos clock) by consulting your watch (Jaeger‑LeCoultre Atmos clock) profile in your Jaeger‑LeCoultre customer account or by calling a Jaeger‑LeCoultre call center.

The terms and conditions, exclusions, limitations and requirements of the original 2-year Jaeger‑LeCoultre International Limited Warranty (and where applicable the original 3-year Jaeger‑LeCoultre International Limited Warranty for your Jaeger‑LeCoultre Atmos clock), shall apply, and continue to apply, for the whole duration of the Jaeger‑LeCoultre International Limited Warranty, including the maximum 6-year extension term. A copy of the original 2-year (or where applicable 3-year for your Jaeger‑LeCoultre Atmos clock), Jaeger‑LeCoultre International Limited Warranty is available herein. Nothing in these terms and conditions of the Jaeger‑LeCoultre Care Program or the original 2-year ( or where applicable 3-year for your Jaeger‑LeCoultre Atmos clock) Jaeger‑LeCoultre International Limited Warranty affects your rights as a consumer under applicable local law.

You can apply for the Warranty Extension at any time during your participation in the Jaeger‑LeCoultre Care Program whilst your original 2-year (or where applicable 3-year for your Jaeger‑LeCoultre Atmos clock) Jaeger‑LeCoultre International Limited Warranty is still valid.

Your participation in the Jaeger‑LeCoultre Care Program, your entitlement to any of its benefits, including without limitation any Warranty Extension, may be denied by Jaeger‑LeCoultre at its sole discretion for any reason, including without limitation:

if you are not duly registered as a participant in the Jaeger‑LeCoultre Care Program;
if your participation in the Jaeger‑LeCoultre Care Program is cancelled for any reason whatsoever either by Jaeger‑LeCoultre or you;
if you do not opt-in to receive marketing information when applying for a Warranty Extension or refuse to provide additional information and/or related documentation about your purchase (e.g., purchase invoice, original Jaeger‑LeCoultre International Limited Warranty, etc.);
if you apply for Warranty Extension and the reference number of your Jaeger‑LeCoultre watch (or where applicable your Jaeger‑LeCoultre Atmos clock) does not correspond to the original reference number as recorded by Jaeger‑LeCoultre;
if you apply for Warranty Extension outside the original 2-year (or 3-year for your Jaeger‑LeCoultre Atmos clock), Jaeger‑LeCoultre International Limited Warranty period;
if you apply for Warranty Extension and your watch (or where applicable your Jaeger‑LeCoultre Atmos clock) is not eligible for Warranty Extension because it is for example a "not for sale" watch (or where applicable your Jaeger‑LeCoultre Atmos clock) according to Jaeger‑LeCoultre records (such as a prototype, etc.); or
if you are not a bona fide final customer or in case of abuse.




Jaeger‑LeCoultre may cancel your participation in the Jaeger‑LeCoultre Care Program and/or the Warranty Extension for the same reasons that would entitle it to a denial, and for other reasons in its sole discretion, at any time and without notice. If you decide to cancel your participation, you may do so at any time by sending an email to client.relations.europe@jaeger-lecoultre.com.

You must be aged 18 years or older to register for the Jaeger‑LeCoultre Care Program. Individuals 13 years of age or older, but under the age of 18 must obtain their parents' or legal guardians' consent prior to registration. Upon registration, you agree that you are over the age of 18 (or if you are between the ages of 13 and 18, your parent or legal guardian has consented), and you agree to be bound by these terms.

The Jaeger‑LeCoultre Care Program is limited to individuals only and to one account per individual. Your participation in the Jaeger‑LeCoultre Care Program may not be sold, transferred or assigned to, or shared with, anyone else. In the event of any abusive or fraudulent activity related to Jaeger‑LeCoultre Care Program, and/or a violation of its terms, as determined by Jaeger‑LeCoultre in its sole discretion, we reserve the right to make any adjustments to, including termination of, your benefits under the Jaeger‑LeCoultre Care Program.

Jaeger‑LeCoultre reserves the right to modify or restrict any aspect of the Jaeger‑LeCoultre Care Program (including its services and/or benefits) without notice. Any such changes would be stated in an updated version of these terms on our website.

The Jaeger‑LeCoultre Care Program is a courtesy of Jaeger‑LeCoultre.
Warranty and care
Protect your watch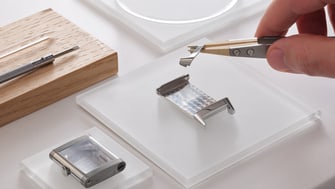 Up to 8 years of warranty
Discover the Jaeger-LeCoultre Care Program and extend your warranty up to 8 years.
Discover more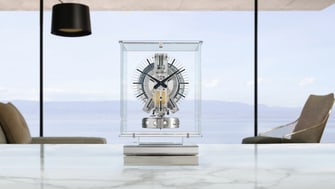 Atmos warranty
Discover the warranty conditions of the Atmos clocks.
Discover more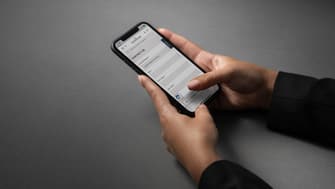 Contact your personal advisor
If we can help you in any way, please fill out this form for your personal advisor.
Contact us
Newsletter
Sign up for Jaeger-LeCoultre emails to be the first to see inspiring content, news and exclusive offers.