THE CAMPAIGN
BLESSINGS OF LIGHT
Jaeger-LeCoultre finds inspiration in this blessed month. The shades of light on the wooden lattice of our Majlis suggest feelings of serenity. Just like the perfectly geometric lines of the Reverso – elegant, discreet, a celebration of form and function brought together in perfect harmony. Time takes on a different meaning where memories live forever.
THE WATCH
A TIMELESS CLASSIC
Continually reinvented, eternally iconic. Born in 1931, the Reverso is a celebration of form and function brought together in perfect harmony. A timeless geometric design inspired by the Art Deco with elegant signature lines.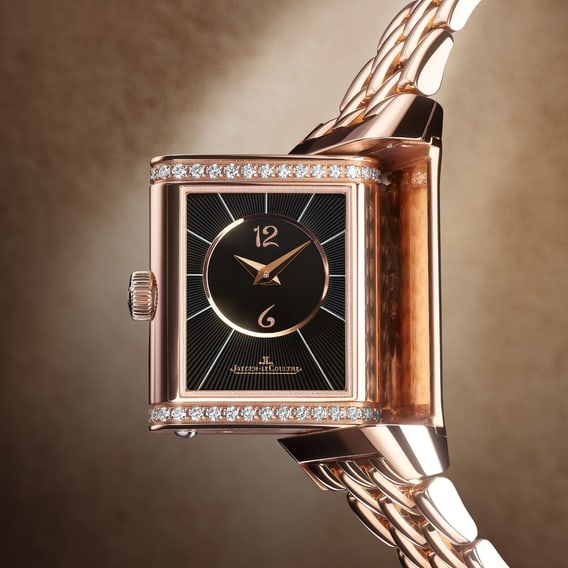 REVERSO: BETWEEN THE LINES
Constantly building on its signature design, the Reverso case brings beauty and harmony Both functional and symbolic, its iconic swivelling feature represents the perfect combination of past and present, tradition and innovation, personal and universal.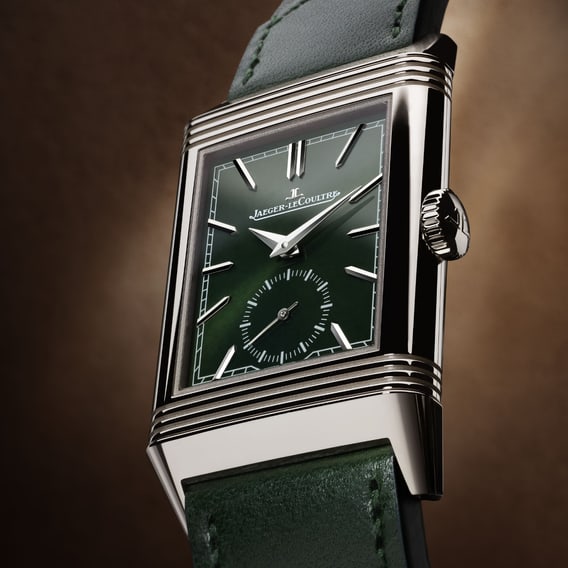 FUNCTIONS
GEOMETRY IN MOTION
Constantly building on its iconic design, the Reverso showcases Jaeger-LeCoultre's craftsmanship at its most creative and innovative has it has housed more than 50 different calibres. It has been an exceptional canvas for creativity allowing the creation of two of the most beloved Reversos, the Reverso Duetto and Reverso Tribute Small Seconds.
HERITAGE
BORN OUT OF A CHALLENGE
In 1930, businessman César de Trey was challenged to find a way to protect the glass of a watch for polo players during matches. De Trey's idea was inspired; a case that could be flipped over. He approached his friend Jacques-David LeCoultre to produce the watch and the pair engaged René-Alfred Chauvot to design it. And so, the Reverso was born.
PERSONALISATION
MAKE IT YOURS