THE COMPLICATION
WHAT IS A CELESTIAL COMPLICATION?
A celestial complication is an advanced watch function that captures information regarding celestial information, for example, moon phases or sidereal time, and displays it in a practical manner to understand the phenomena of these aspects of time relating to celestial bodies. Astronomical functions have always played a key role in Jaeger-LeCoultre's portfolio of complicated timepieces. Mastering solar, lunar and sidereal measures of time, the Manufacture's watchmakers have perpetually innovated to create the most advanced and precise mechanisms that represent or even predict celestial phenomena.
THE ORIGIN
ASTRONOMY AND WATCHMAKING
Astronomical phenomena lie at the origins of time measurement. For La Grande Maison, such phenomena have deep significance, not only because the movement of the planets and stars is fundamental to the measuring of time, but also because its home is in the Vallée de Joux, where the night sky is exceptionally clear, making it a perfect place to observe celestial events.
OUR EXPERTISE
OUR CELESTIAL EXPERTISE
Translating cosmic phenomena into the tiny confines of a wristwatch, the watchmakers of Jaeger-LeCoultre have mastered all forms of astronomical complication, from simple calendars and moon phase displays to highly complex perpetual calendars, equation of time, sky charts, and the draconic and anomalistic cycles of the moon.
Although the structure of certain classical celestial complications has remained essentially unchanged in the nearly 190 years of the Manufacture's history, Jaeger-LeCoultre has constantly worked to improve both the precision and mechanical efficiency of these mechanisms, as well as taking on the challenge of combining them with other complications and developing entirely new ones.
What's next
The story continues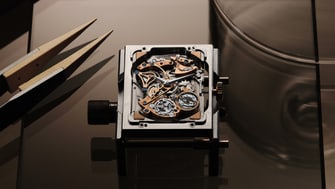 Watchmaking and Sound
Discover our sound technical expertise.
Discover more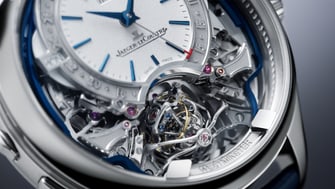 Watchmaking and Precision
Discover our precision technical expertise.
Discover more
Newsletter
Sign up for Jaeger-LeCoultre emails to be the first to see inspiring content, news and exclusive offers.