To provide advice on the maintenance of your watch, or Atmos clock, and to meet all of your maintenance needs, Jaeger LeCoultre employs a large network of official service centers. You can find a service center by using our store locator. Alternatively, in some countries (United States, Japan), you can directly send your watch to our regional Technical Service Center. If you are interested in this service, please visit our Maintenance page.

A complete service for a watch takes 4 to 6 weeks and entitles you to a 24-month guarantee as of the inspection date on all work carried out and parts replaced.

A complete service for an Atmos clock takes 5 to 10 weeks and entitles you to a 36-month guarantee as of the inspection date on all work carried out and parts replaced.

To estimate the price for your watch's service, we invite you to consult our Service Price Calculator. The cost of the service will depend on the clock's complexity. Please contact your authorized Jaeger LeCoultre retailer or your Jaeger LeCoultre boutique for more details.

Your watch's battery depends upon usage. Theoretically it will last for two to three years, but if you are wearing a mechanical or quartz chronograph model, its product life will be shorter if the chronograph is frequently used.

There is no set amount of turns. Simply wind your watch once a day until you feel resistance in the crown. Your watch is then fully wound.

Shaking a luxury timepiece is not recommended. Just use the crown to wind it a few times, even if the movement is automatic, and it should restart without any problem.

Depending on the model, our timepieces have various different types of date change, including instant (jumping), semi-instant and dragging changes. For example, the caliber 899 enjoys a jumping date mechanism that changes at midnight (+/- 3 minutes). Perpetual calendar watches see the date change start at 8.30 p.m. and finish at 3.30 a.m. For date watches, may we remind you that as a general rule, no adjustments should be made between 8.30 p.m. and 3.30 a.m.

On certain days you may have too little activity to guarantee ideal winding conditions for your watch's movement. Before deciding to take any action to have your watch adjusted, you should have the power reserve tested by an authorized Jaeger‑LeCoultre retailer or at a Jaeger‑LeCoultre Boutique.

The "1000 hours control" test guarantees that during the first six weeks after it was manufactured your watch passed quality tests and that no hidden defect in it was detected. It is your watch's reliability rather than its accuracy that is tested by the "1000 hours control" test. The "1000 hours control" test cannot prevent your product from being affected by external influences as the watch is worn over time, and this is why it needs a a regular service.

The day-to-day exposure of leather to chemical products, climatic effects (especially humidity and UV rays), perspiration, water, rubbing against other objects, etc., causes obvious changes. To keep in mind: light colors have a shorter lifespan than dark colors such as black, brown or dark blue.
Maintenance
Discover our available services
After-sales services
Discover our maintenance available services in order to take care of your watch or your Atmos.
Discover more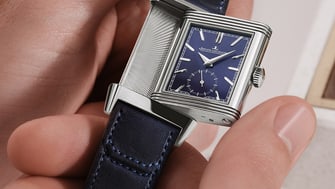 Send my watch for service
You can send your watch directly to one of our service centers.
discover more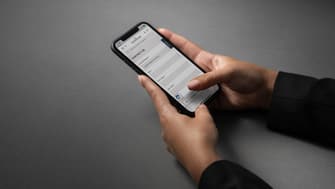 Contact your personal advisor
If we can help you in any way, please fill out this form for your personal advisor.
Contact us
Newsletter
Sign up for Jaeger-LeCoultre emails to be the first to see inspiring content, news and exclusive offers.